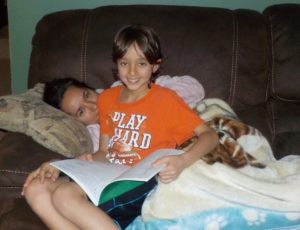 Sometimes I am overcome with weakness.
"but we have this treasure in earthen vessels, that the excellence of the power may be OF GOD and NOT OF US…"  2 Cor. 4:7
  The earthen vessels, clay pots were breakable, expendable, frail,  yet held  important treasures and household functions inside.   Often used as vaults to store valuables.
We are these earthen vessels, with the valuable treasure of Jesus inside.
The result of any eternal and lasting work will not happen by any power that human messengers could generate, but by the great power of God that overcomes and transcends in us.
It isn't I who live, but Christ Who lives in me.
"My grace is sufficient for you, for my power is made perfect in weakness." Therefore I will boast all the more gladly about my weaknesses, so that Christ's power may rest on me."  2 Cor. 12:9

And this day, this earthen vessel in weakness, saw the treasure of Jesus at work.  The to-do list was surrendered, and the soul was at peace. And beautiful treasures appeared through a 11 year old's excitement to snuggle with his mama.  Christ's power of love at work.  I immediately felt strengthened and able to give help to my sweet boy in his need during his studies.  God took my eyes to beauty expressed by this young man, on the margins of his book.  Sweet, precious, creative notations, that revealed how this boy thinks, and relates in the way God made Him.  I was delighted in this sweet place, strengthened with God accomplishing much more than I had imagined when I had surrendered this day.
Today I read this by Weekly Wisdom, Christ Notes.  I pray it be a blessing to you today.
Frustrated? It may be because you're trying to make something happen that only God can make happen.
Whenever you are doing what God has called you to do, it is important to rely on His strength, His grace, and His power to complete your task. You will become frustrated if you try to make things happen on your own strength instead of relying on God. God is the author and finisher of His plans (Hebrews 12:2), and you must not try to take the place of God if you expect things to work out.
In Colossians 1:26-27, Paul reveals a mystery that has been kept hidden for ages and generations… Christ in you, the hope of glory. In other words, there is something that people of the past didn't know—it was hidden from them, a mystery to them—but Paul is now revealing that mystery to us: Christ lives in all who believe in Him! No longer is God just with his people—God now lives in his people!
Also, note that it is Christ in you that's the hope of glory—not Christ and you.
Paul then continues by saying that he labors and works for the gospel, but all of his labor is really done by Christ's power, which so powerfully works in [him] (Colossians 1:29).
If you're trying to labor without Christ's power at work within you, then your labor will be frustrating and in vain. You need to stop trying, and start dying to self so that you may be alive to Christ's power.
Struggle and frustration occur when you try to do God's job by your own strength—rather than relying on Christ's strength, which is at work in you.