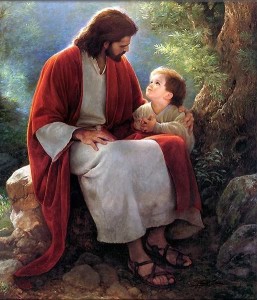 We listened to a short and powerful 10 minute sermon for our devotions today.
REALLY APPRECIATE THIS PASTOR FOR MANY REASONS. BUT I LOVE THAT HE TAKES TIME TO SPEAK TO CHILDREN IN A WAY BOTH MY CHILDREN UNDERSTAND– WATCHING THEM COME TO LIFE AND FULLY ENGAGE WITH HIM – A JOY!!
Church can be challenging for a Pediatric Stroke Survivor-our family is the first Body of Christ our children will relate with- and He supplies all our needs!
 I find small increments that are power packed are the best way to absorb learning into our boys' hearts, minds, and souls.  A wonderful sermon by Paul Washer directed to children.  I often push the pause button along the way to explain if I think it is needed.  Here it is:
Today we were blessed with a wonderful game he mentioned to play with our kids.  I love games and I teach often this way.  It engages our boys in a way that I believe will stick in their memory, bring joy and an opportunity to apply God's word through experience, visual, and relationship.   I think the brain, and especially for boys often works best when they are able to move with what they are listening to and being taught.
BLIND FOLD GAME – Your Word is a lamp to my feet, and a light to my path. Ps. 119:105
I Blind folded each boy.
I had previously charted out a path I would have them take.  Noting the amount of steps and turns.
Each boy took his steps, not being able to see, or understand where he was going.  They simply had to trust me and obey my every word.  At one point, the instruction was to stop,  bend down, and reach for a blessing.  They felt around,  found a candy cane, and stuck it in their pocket.
Eventually they reached a tapestry of Jesus and a boy sitting together.  I told them to take off the blind folds and look up.  Here is the talk I took them through, along with them sitting down and writing the experience and lesson in their personal journals.
JOURNALS
Your word is a lamp for my feet, a light for my path.  Psalm 119:105
 WHO loves me?   JESUS!!!  John 3:16
  God has given me His word as a "light" to show me the right choices to make every day.  Jesus and His every word tells me the right way to go.  Just like my mom blind folded me and I obeyed her words, I got a blessing on the way.  God blesses me when I obey.  God also saves me from many dangerous things when I obey my parents, and Him.  Paul Washer spoke of that in his sermon today.  The boy who almost was killed by a venomous snake.  He obeyed, not seeing the snake, but obeying the voice of his father, it saved him from trouble.
My blessing today was a candy cane turned upside down  "J" for Jesus.  Red = the blood that spilled out of him on the cross for me.  White = I am clean.  He washes me everyday with His forgiving love.  And when I get off the path, through my repentance I am clean again and again.
Jesus says:  I am blessed when I believe Him.  I am blessed when I believe and obey His word.  Even if I don't "SEE" why I should do the thing He tells me to do, if I do it, I am blessed.
(and in cursive they wrote:)
Jesus said…..blessed are those who have not seen and yet have believed.  John 20:29

I may not always understand why my mom and dad tell me to do certain things.  I may not understand why God says to do certain things.  When I honor and obey my parents I am obeying and honoring God and I will be blessed.
I may not SEE why I am told to do this or that…. blessed I am for not seeing and yet still believing.
I AM SAVED!!!!!!!!!!!!!!