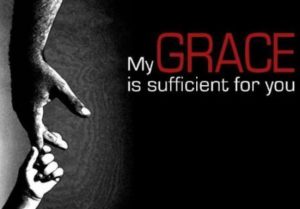 Ever walked toward an extremely hard situation knowing you cannot do it alone? Asking God for wisdom, help, strength, and in the moment silently asking the Spirit to keep leading? Only to experience with every breath, you realize He is making this happen!!! That you are breathing in HIS Grace!!?
Communication is relationship. And with a special way in which that language is processed, the need for connecting to emotions, and words – I have been given the immense privilege to be the vessel God uses to bring out the ability in my SON! With every conversation and the deeper ones, I am called to walk into with him, my initial response is I NEED YOU JESUS!
Who is not able? Apart from HIM – I am the disabled one. Who is able? Christ in me! He gives wisdom, He provides! AND for you who have walked into the hard situations God has called you to, relying on Christ's power to overcome… you know. And I know there is NOTHING, NOTHING, NOTHING more beautiful than relying on Him over and over and over daily in these times… and simultaneously over and over experiencing HIS GRACE abounding!!!
Connecting with my Lord, and connecting with my son! I knew I had not the ability, my SOURCE of STRENGTH – JESUS does!
Looking at disability in the LIGHT. And seeing the disability in me – apart from Christ…. he gives me all that I need to make me ABLE to my call in this life. Don't MISS out on the GRACE daily the Savior offers us as we confess our weakness and believe in HIS POWER.  As we die to our"selfish" we get to live in HIS GRACE ever so beautiful!  May we remember what Christ has done for us.  Denying Himself.  And pressing on through the pain, He rose victoriously.  May we remember dying is painful, yet being resurrected daily is exhilarating!  I SING!
So I'm breathing in Your grace
And breathing out Your praise
There in the darkest night of the soul
There in the sweetest songs of victory
Your grace finds me
Yes your grace finds me
Your great grace
Oh such grace
But he said to me, "My grace is sufficient for you, for my power is made perfect in weakness." Therefore I will boast all the more gladly about my weaknesses, so that Christ's power may rest on me.  2 Cor. 12:9
Then Jesus said to his disciples, "Whoever wants to be my disciple must deny themselves and take up their cross and follow me. "  Matthew 16:24