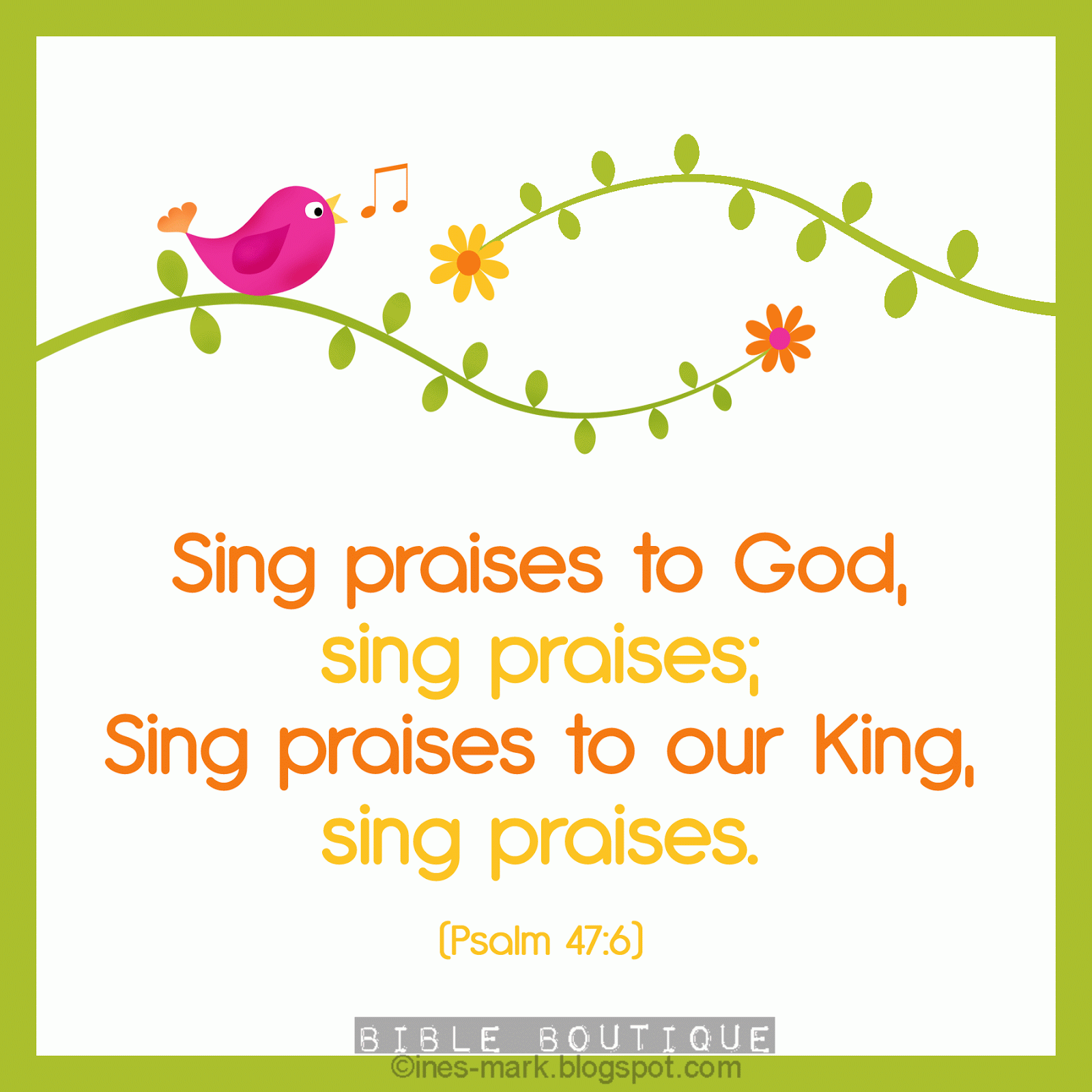 FOR some it is hard to sing. For some there is a missing link between good emotions inside and the ability to extend that outwardly, and connect it relationally. The brain connections. Or lack thereof. With God's help, we can help make that connection. Most importantly we SING because GOD SAYS so…we can believe it in our minds – it's good, I'll do it. And pray for the Sprit to move deeper to the heartseat of emotion. But we also are given HIS WORD and I EXALT HIS HOLY NAME for leading me. Bridge that gap, make the connection.

1) Beaten and imprisoned, we can imagine they were scared and definitely in difficulty, Paul and Silas sang-they were set free! Acts 16:22-40
2)When God parted the red sea and overcame – Miriam sang a victory song! She was excited, thankful, joyous of what God had just done. Ex. 15:20-21
3)Sing, play music, when we feel happy and thankful. Eph. 5:18-20
We can stir up and remember the exact moments we had that feeling and think of it when we sing to Lord. (without this process there is a block – singing but no connection for purpose). But still sweet as in the sole purpose in obedience to God.
4)Music and singing pleases God. Some examples of God loving the praises so much, that filled the temple that His glory came down in a cloud: 2 Chron. 5:12,14 Ex. 40:34, 1 Kings 7:2
WE TAP INTO HIS WORLD – HAVE YOU EVER FELT SAD? SCARED? BEEN IN DIFFICULTY? FELT EXCITED? THANKFUL?
We stir up those personal moments and indentify that feeling!
5)So when we sing, we sing with those thoughts and feelings. Thoughts of He died for me-I am thankful. Remembering the victory God gave in doing well and recalling that intense feeling at that moment. Now connecting that together with singing,to thank Him.
6)and remember the song Sparrow on that blistery day out back. All it knows is to sing, sing, sing… through difficulty God's creation sings!
7)and we can celebrate all the ways in which are acts of Worship to God. For there are many. Working heartily to the Lord. Keeping his commands. And in our heart joyfully offering service to others. 
When it feels hard to sing, remember Paul and Silas. They had it pretty hard, they chose to sing. AND WHAT HAPPENED WHEN THEY SANG? THERE WAS VICTORY! THEY WERE SET FREE! And what happens when we sing? There is victory!