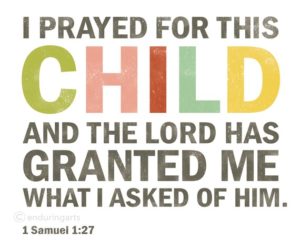 Like most special holidays, Mother's Day can be filled with so many emotions.   Joys, aching hearts, memories sweet and sometimes painful.   Always special with our minds fixed on eternity and the love of Jesus that is with us through it all.
I prayed my heart out for years to be a mama.  It would take prayers, submitting my desires of my heart to the Lord, daily,  and some significant hurdles to cross over in order for me to be a mom.    I am forever grateful for our gifts from above.  Isaac and Maximus – two very different sons – yet each one has a love and way all their own.  How amazing for us as mother's to see God's unique  fingerprint and design stamped on our children.  God's creative flow and mind just continues for eternity in the ability to create every single life wonderfully made.
My hubby and boys,  treated me with wonderful love, special touches and memories for 2 days.    I think this is a first for a 2 day celebration.  Saturday a hike in the beautiful Columbia River Gorge.
Sunday we sat next to a younger couple at a fun little eatery after church.  They had two little boys about  1 1/2  and almost 4.  Mother had told me how much she cherished her boys, and she actually never imagined she would love boys so much.  Thinking girls was the way to go.. LOL!!  Children are a gift.  God chose boys for us too, and I agreed with this mama that I could never have imagined the ways in which having boys would change my life and shape me.   God knows what we need.
As we sat eating, they began to have some challenges with their youngest.  He was having a meltdown.   Mother's Day was not exactly a relaxing experience for mom or dad.  Little guy taken out, and came back to the table, all in much better order.  They apologized later for the commotion.  How special for us to let them know we understand and have been there.  "you are doing a great job and enjoy those blessings".
Joe and I sat there, as it seems like yesterday we were those parents.   Mother's Day looked different for me, anyway, back then.  It was of course,  a joy, and my hubby has always made this day special for me.  Those days,  had extra requirements and challenges that sometimes didn't give me rest.  No matter what, the gift of motherhood everyday here in the heart of this home sharing Jesus- no place I would rather be.
We sat next to this family,  with our guys 11 and 13.  God does transform lives.  This was probably my most restful Mother's Day yet.  With a special card from my Isaac that blew me away and brought me to tears.  Words and relational connections is hard for him.  My hubby had them pick their own cards this Mother's Day.  It was like God took Isaac's hand and made it reach right for this card.  It really revealed the depth of Isaac's love, appreciation, respect and adoration for me.   I mean the beginning sentence was "mom, I don't always have the words…."  Wow… inside the quiet places, rests an abundance of understanding, gratitude, and love.    Do you know the words Isaac brought home from church group days before his neurological evaluations?  This:
"Call to me and I will answer you and tell you great and unsearchable things you do not know."  Jer. 33:3.
So much I did not know inside the workings of this child.  And yet, when we ask for wisdom, God gives it.  And the abundance of help God has given to us, and the unraveling to understanding is a miracle.  One tiny little piece at a time.  In recent days I've been praying those prayers over our Maximus, and the Holy Spirit  is blessing my socks off, in quickly producing wisdom for those hidden places I did not know.
Radiant butterflies  popped out on the front cover of Isaac's card.  Butterflies are a symbol of transformation.  That is what this life of motherhood has been all about.  "do not be conformed to the patterns of this world, but be TRANSFORMED…"  Rom. 12:2  Thank you JESUS!   And In His time He makes all things beautiful.  Eccl.  With two boys, uniquely created by God,  who don't fit the mold of this world… they fit the plans of JESUS – plans to give them a future and a hope.
My sweet Maximus excited to give to me a beautiful card in pastel colors, and glitter with God's beautiful creation of little birds.  So fitting for his design.
And this Mother's Day, it wasn't a "little one" in our household that was having an emotional meltdown – it was me! –  Yes…just before entering church I was triggered with overwhelming emotion, and while I can say I wish I hadn't directed it onto my hubby partially, I am blessed by God's amazing grace.  My guys have learned how these things work and it all works out okay.  So we went into church.  Midway through sermon, I was convicted by the Lord.  He helping to bring order to the chaos of emotion that had flooded me.
It wasn't my little boys having meltdowns, it was mommy.   I asked all three of them to huddle together,  after service, to say I'm sorry.  Most of that for my husband.   God's transforming work was taking place.  Yes, in me.  Praise God!   And all around.  My Maximus watching as I planted a kiss on my hubby, me soaking in the gift of forgiveness and grace like it was the easiest thing in the world for all of them, and our  Maximus said:  "NOW THAT, THAT! is the power of love!".
Me having my moment, standing there with "men" – my husband and boys that are growing daily into young men – they standing there maturely listening, encouraging and understanding me. That's a pretty sweet Mother's Day.
"do not grow weary in doing good, you will reap a harvest if you do not lose heart"  Gal. 6:9
The POWER OF LOVE!  Jesus went to the cross with the JOY set before Him.  How beautiful and deep His love runs to save me.  And not only save me, but even though I am still very much an imperfect vessel,  He chooses to use, me  for His glory and purposes each and everyday in the heart of this home.    That's more than I can comprehend.
I pray that out of his glorious riches he may strengthen you with power through his Spirit in your inner being, so that Christ may dwell in your hearts through faith. And I pray that you, being rooted and established in love,  may have power, together with all the Lord's holy people, to grasp how wide and long and high and deep is the love of Christ,  and to know this love that surpasses knowledge—that you may be filled to the measure of all the fullness of God.  Eph 3:16-19