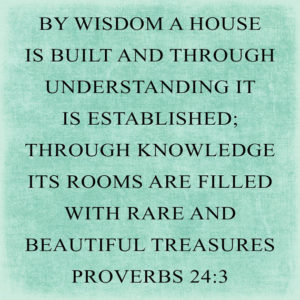 WILL WE MOVE? OR WILL WE STAY?
We've been thinking about moving. Early in our marriage, before children, we bought this place as an investment. God knew all along, He would eventually move us to this place to live, that HE had much GREATER investments in mind. It has been the place to provide for our needs to keep me here to raise our sons. We were brand new, first generation going down this path. We knew nothing. They were just 1 and almost 3 when we came here. I did not know how in my own understanding to be a wife or a mom. And then a mom to a Pediatric Stroke Survivor!!!??? And our youngest who has his own special way?? I am filled with emotion at the thought of leaving this place. I stand in awe of a HOLY GOD who is so very gracious and FAITHFUL!!! This is the place where prayers have been prayed, tears have poured, praises have been lifted up, pruning has been done over and over, where we have persevered through trial, where laughter has come, where the joy of the LORD has ruled and been our strength, where God literally has broken chains, has set captives free, won battles – a place of VICTORY!
When You move, I'll move, where you stay I'll stay, I will follow you….
To think I was that woman who dreamed of being home to raise my babies and wondered how that would be possible. The one who wanted so much, and yet in my own understanding had no idea how??? The one who surrendered my life in a time of desperation, committing to following JESUS many years ago. Where does my hope come from? I HOPE IN HIS WORD! "My soul faints with longing for your salvation, but I have put my hope in your word." (Ps. 119:81). I had nothing but JESUS and HIS WORD – and I FEED, and FEED, AND FEED ON HIS FAITHFULNESS by HIS EVERY WORD, to carry us onward to His call upon our lives. "Trust in the Lord, and do good; Dwell in the land, and feed on His faithfulness. Delight yourself also in the Lord, and He shall give you the desires of your heart. Commit your way to the Lord, trust also in Him, and He shall bring it to pass." (Ps. 37:3-5)
By wisdom a house is built. Wisdom? Yes! The wisdom of God! "if you ask for wisdom HE WILL give it -generously!" (James 1:5). Treasures, beautiful treasures He has given in this place. Will we move on? God will lead us one day at a time. We do know GOD IS FAITHFUL to HIS WORD! And FAITHFUL TO HIS CHILDREN. So whether we stay or go – WE KNOW IT WILL BE GOOD because it is of the LORD. "Know therefore that the LORD your God is God; he is the faithful God, keeping his covenant of love to a thousand generations of those who love him and keep his commandments." (Deut. 7:9)
HOPE IN the FAITHFULNESS OF GOD's WORD! It's been the testimony of our life! Going against what "men" say, and listening to the VOICE OF GOD! Experiencing immense victory! I pray God instill in me, along with my brothers and sisters in Christ a deeper and deeper devotion so STRONG to not stray to the voice of men, but HOLD ONTO GOD's WORD ABOVE all to direct our every thought and step until we meet JESUS and live together in eternity!!
THE WORD IS THE – WHO, WHAT, HOW, WHEN, WHY, WHERE to LIFE! WE CAN TRUST ABOVE ALL!