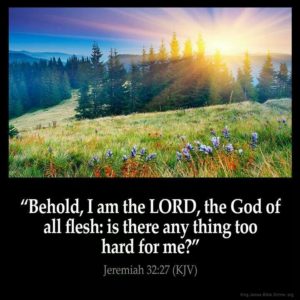 I was desperate to help my son. He suffered a stroke to frontal lobe and right back hemisphere. If you do a quick search, you'll find articles on How To Rewire Your Brain. However, in my days of desperation I hadn't even read these articles (it's only later I found these) I just knew my boy needed to be saved from the emotions that were ruling his daily living. Turmoil, outbursts, fear, pain, anger.
The daily struggle to process everyday life, left him in an anxious filled mess. I HAD NO IDEA HOW TO HELP MY SON with something so huge as a STROKE INJURED BRAIN. I didn't want to impulsively run to those other "remedies" that were offered. God made it clear to wait. I WENT TO MY ONE HOPE – JESUS AND HIS EVERY WORD! LITERALLY! For GOD created brains!!! And we are called to "TAKE EVERY THOUGHT CAPTIVE, to HIS OBEDIENCE". HE tells us HIS WORD IS POWERFUL and ABLE to PENETRATE THOUGHTS and INTENTS…
I thank GOD for the GIFT of being here minute by minute in the moment of every single time when life went crazy inside his brain and it resulted in turmoil on the outside. That I was able with Christ's power, EVEN IN DAYS of EXHAUSTION, and pain of my own, to press on and stop EVERYTHING and sit with my son and redirect him to TRUTH, TRUTH, TRUTH… TAKING EVERY THOUGHT HE HAD, to MAKE IT OBEY CHRIST. Using GOD'S every TRUTHFUL WORD to set his mind back to a place of peace. WE prayed, we sobbed together, I listened between his stumbled, jumbled words when he didn't even know what feelings were, and struggled with his speech, and I prayed "HOLY SPIRIT" please give me understanding to help my son in this very moment. AND HE ALWAYS DID- HE IS FAITHFUL. We went through this process over and over again.
Rather than vomit and wail in those REALLY stressful times – HE NOW ENDURES with a CONFIDENCE, LEARNS TO STEP OUT and PEACEFULLY REST and WAIT for this to pass.
  Rather than having school interrupted and almost impossible to do, He is NOW able to pause, think it through, and simply ask for HELP if needed.
When hurt in his emotions, or physically he used to react in utter distress and anger – not perceiving rationally – NOW He has learned a great deal of discernment for varying scenarios and handles himself like a mature young man, knowing what measure to act and how to respond in beautiful manner.
Edgy and easily shaken then…. calm, peace filled demeanor rules his life.  This is the power of Christ.
I could go on….
I MARVEL AT THE POWER OF GOD. THE POWER OF HIS WORD. THE BRAIN CREATED BY HIM. HOW SCIENTISTS EVEN AGREE THAT IT IS DESIGNED TO BE REWIRED. It isn't really SCIENCE WHO CAME UP WITH THIS IDEA. GOD HAD ALREADY DECLARED THIS BEFORE THE FOUNDATIONS OF THE WORLD – THIS IS JUST A GREAT REMINDER TO TRUST GOD's WORD!! HIS WORD IS POWER TO OVERCOME what is in our hearts and minds. WE ARE CALLED TO OBEY HIS WORD BECAUSE IT IS LIFE. HE TELLS US TO TAKE EVERY THOUGHT CAPTIVE to make it OBEY HIM – and SCIENCE CONFIRMS that reality that PATHWAYS are REWIRED WHEN WE DO THIS VERY THING GOD CREATED US TO DO. Yes my son is a PEDIATRIC STROKE SURVIVOR – and GOD has TAUGHT ME THAT THERE ARE NO EXCEPTIONS TO HIS WORD.
My son had a stroke and GOD'S WORD HAS BEEN SUFFICIENT to OVERCOME in the depths of HIS HEART, MIND, AND SOUL. I am grateful for doctors, for wisdom, for coping skills special for our kiddos, for the provision that our kiddos need to help them thrive whatever that may be – THE GLORY GOES TO OUR LORD WHO GIVES US ALL GOOD THINGS – BUT I JUST WANT TO ENCOURAGE AND SHARE NOT TO UNDERESTIMATE the POWER OF HIS WORD. FOR US TO FOLLOW, GUIDE US, STRENGTHEN US, and YES in OUR STORY DO MIRACLES day by day as we took every thought captive.
2 Cor. 10:5 – Heb. 4:12