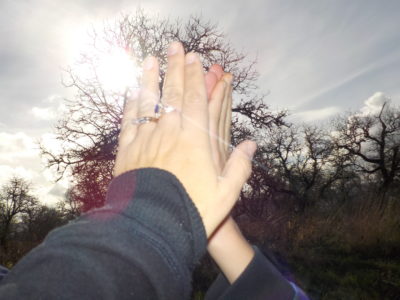 You're off to great places, today is your day, your mountain is waiting, so… get on your way!  ~Theodor Seuss Geisl – Dr. Seuss
Our youngest encouraged his older brother through a very hard, long, season, of climbing mountains. Isaac is a Pediatric Stroke Survivor.  It came natural for Maximus to encourage.
Then one day, (not really that easy at all, but yeah… one day) Isaac reached new heights, hit a plateau.  In comes the perfect timing, a new season for little brother- yes he is in need.  Isaac able to encourage his little brother in the mountains he needs to climb.
These two have been blessed to walk by each other's side, living, learning, growing, encouraging.  Building each other up.  It blesses me to see these two truly learn beautiful relationship with one another.  My hubby and I teared up the other day, as we played this song.  A song we have dedicated to our boys.  Brothers.  It is them.
Everybody needs someone beside em' shining like a lighthouse from the sea
Brother, let me be your shelter
Never leave you all alone
I can be the one you call
When you're low
Brother, let me be your fortress
When the night winds are driving on
Be the one to light the way
Bring you home
I know that in my weakness I am strong, but
It's your love that brings me home
And when you call and need me near
Sayin' where'd you go?
Brother, I'm right here
And on those days when the sky begins to fall
You're the blood of my blood
We can get through it all…
We left the house today to run to our favorite home school book store.  Yay… moving up another notch in math!  And yes, even this, they do together.  Lesson by lesson, with mom inbetween, back and forth we go.  One son, then I help the other.   And where one son is strong in one area, he offers help to his brother, and vice versa, onward we go.
We stopped by a new favorite wildlife park to take a walk on the way home.  Nothing better than fresh air, big white fluffy clouds, bursting forth through blue skies and touches of glimmering sun in November.  And then to read these words:
You're off to great places, today is your day, your mountain is waiting, so… get on your way!  ~Theodor Seuss Geisl – Dr. Seuss
And as we were alone on our journey it came to me the perfect opportunity for big brother to help little brother.  In a more real life situation, Isaac was able to surprise "attack" his brother from behind to give Maximus opportunity to exercise those self-defense moves he's been working so hard on in his Karate class.  This is not easy for Maximus.  It has been hard.  We know he will overcome.  He will get to his goal.  Realizing the depth of his sensory processing, this happens to be an area very hard.   Today so blessed again for Isaac to joyfully, lovingly offer his knowledge to his brother and encourage him.  The two of them working together.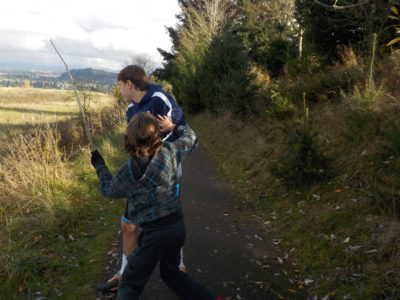 Really it's a team effort.  Dad, mom, Isaac, and Maximus.  We are a team…. I thought as we walked on.  Dad working ever so hard while we were here doing what we have done for so many years.  So in this moment, I asked the boys to lift their hands in a "high five" and praise to God, as we press on as a team helping one another to achieve our goals for the glory of God.
It's a beautiful life.  I stand in awe of a Holy God who would assign such a privileged life to us.  To walk and talk, and love, and learn and grow together in ways I would have never imagined.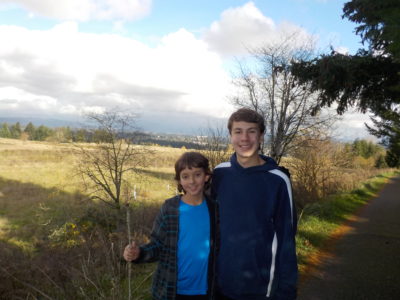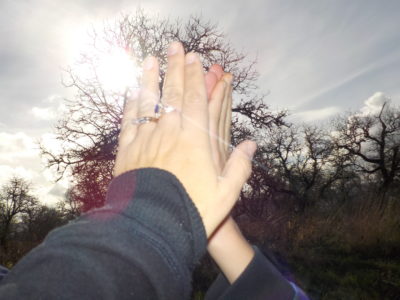 Nothing is impossible with God.