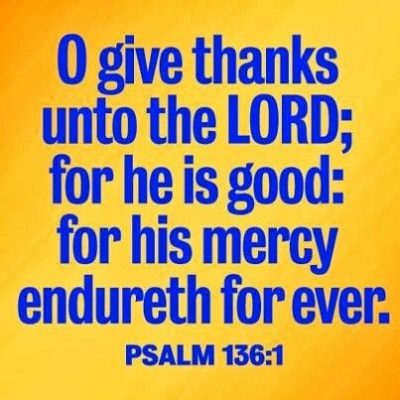 Desperately in need of a Savior.  These are the men and women on the pages of scriptures, God called out to go to battle, to speak, to be brave, to leave behind and move forward, to walk through the wilderness of difficult days, pressing onward.
And this is who we are in this household.  Sinners, saved by Jesus.  Saved by a MERCIFUL God, Who calls me to leave behind the ideas of the world, my flesh that wars against the Spirit.  Leave behind the fears, habits, desires, attitudes, actions,
""Whoever wants to be my disciple must deny themselves and take up their cross and follow me."  Matt. 16:24.
His Spirit in us. Each day He awakens us again.  His MERCIES are new every morning, great is His faithfulness.  (Lam. 3:23). One more day to press on, leaving another element of  flesh behind, being strengthened with His power and might.
Confident in this very thing, that He Who has begun a good work in us (the work of the cross and salvation) will be faithful to complete it!
We have struggled here.  We wrestle.  Flesh and Spirit war.  The enemy wars against us.  Whether it be a physical, emotional, spiritual struggle, it is JESUS who overcomes according to His great plan and specific purpose for each one of us.  He knowing every single day of our existence before it ever was to be, knowing our struggles, and knowing our pain like no one else ever could.  (Ps. 139) and having a love and mercy greater than any other would ever have for us.  His mercy and love inspires us to press on in being sanctified until that great day.
So I must not look around.  I must look into the holy (perfect) pages of scriptures to find that I am worthy right where I am at.  I have been given the portion he has allotted to me, as well as each of the individuals in this family.  As in Matthew 25, the master gave portions to his servants.  Each a different allotment.  As  our Master gives to each of his servants  an allotment different and specific to His purposes and will for that individual.  Each ability to be used with a heart attitude to please the Master.  In the story, one was given 2 and another was given 5.  They went to work to please the master with what they had been given.  Each investing and now one having 4 and the other 10.  Is the one with more ahead of the other?  No.  God looks on both and sees His purposes and plans that are beyond our understanding. His work being accomplished.  He looks at  both and is PLEASED.  Pleased with hearts yearning to please the Master.  Well done, good and faithful servant.  The last servant, sadly, took the 1 he was given, and did nothing.  Hid what was given and did not invest.  He would not enter into the joy of the Lord.
We walk by faith in a GIGANTIC GOD, not by sight.  God.  With a mind, will and way that is beyond comprehension.  And we walk knowing, this God Whose LOVE is equally GIGANTIC, and "is for us", and this too beyond comprehension.
Where do I keep looking?  At others and what they have?  Comparing more and less on a scale.  No.  God is so much higher than my own personal pride (die…pride).  Comparing ourselves to the pages of scripture and the heart and mind of God is where I should look.  As well as seeing the real people in this life, presented on the pages of scripture, pressed on through difficult times,  God's faithfulness, and with His ability given to each one.
God is pleased with a heart taking what we have been given and investing it into things that matter for the kingdom.
This is not our home.  All that we live moment by moment is preparing us and making us ready for the KING!  A KING Who is coming for His bride (the church).
Whether I am washing dishes, cooking, cleaning, writing, helping a friend, teaching my sons, fixing my hair special for my husband, choosing what I will do in a day from small and big decisions….In everyday living minute by minute we are called to "grow" in the grace and knowledge of our Lord and Savior and to do all for Him.
Whether it be riding bikes as a family and recognizing God's gift in this moment (not taking it for granted), listening to the emotions of a child for the zillion and one time that day, Karate for our boys and straining to improve as they rely on God's power… He calls us to do everything to the Praise and Honor of Him.  1 Cor. 10:31.  Being thankful right where we are at because we know the truth He is in this with us.  Investing with a heart to please Him.  Investing when we are weary, and can barely move as we cry out on behalf of our children, our home and make that faithful prayer of a righteous man, which promises to avail much.
We are not called to compartmentalized our lives.  But to be about Jesus in all that we do.  Separating we are indeed call to do.  We are called to separate from the ways of the world that is passing away.  Including mindsets of the world.
The chief end of man?  Glorify God and enjoy HIM, HIM, HIM forever!
I am THANKFUL TODAY for GOD's MERCY!  His mercies are new every morning.  In a world that seems less than merciful.  We can count on JESUS the One Who Saved us, who has DEEP empathy for whatever we are going through in this life  – He is the MERCIFUL AND FAITHFUL ONE to KNOW and understand.
I think of the Son of God, CRYING OUT, yes crying!!!  Crying!!!!  The STRONG ONE from heaven crying out as He hung on the cross.  Enduring, persevering.  He said "IT IS FINISHED".   I never have to walk alone, I never have to walk in fear, I never have to walk in shame, I never have to feel desperate for empathy for our circumstances.  And when the flesh still left in me still clings to these things and more… I praise Him for the SPIRIT so strong to draw me to die to that flesh and remember "God has not given me a spirit of fear, but of power, love and a disciplined mind".   2 Tim. 1:7
The real life is on the pages of scripture.  We are sinners.  Desperately in need of the Savior.  And with His power within, we can go where He says go, and hold onto His words.  "IT IS FINISHED".  He has done it for me!!!
THROUGH IT ALL… HIS MERCY ENDURES FOREVER TO HIS CHILDREN!!!
Oh, give thanks to the Lord, for He is good!
    For His mercy endures forever.
2 Oh, give thanks to the God of gods!
    For His mercy endures forever.
3 Oh, give thanks to the Lord of lords!
    For His mercy endures forever:
4 To Him who alone does great wonders,
    For His mercy endures forever;
5 To Him who by wisdom made the heavens,
    For His mercy endures forever;
6 To Him who laid out the earth above the waters,
    For His mercy endures forever;
7 To Him who made great lights,
    For His mercy endures forever—
8 The sun to rule by day,
    For His mercy endures forever;
9 The moon and stars to rule by night,
    For His mercy endures forever.
10 To Him who struck Egypt in their firstborn,
    For His mercy endures forever;
11 And brought out Israel from among them,
    For His mercy endures forever;
12 With a strong hand, and with an outstretched arm,
    For His mercy endures forever;
13 To Him who divided the Red Sea in two,
    For His mercy endures forever;
14 And made Israel pass through the midst of it,
For His mercy endures forever;
15 But overthrew Pharaoh and his army in the Red Sea,
    For His mercy endures forever;
16 To Him who led His people through the wilderness,
    For His mercy endures forever;
17 To Him who struck down great kings,
    For His mercy endures forever;
18 And slew famous kings,
    For His mercy endures forever—
19 Sihon king of the Amorites,
    For His mercy endures forever;
20 And Og king of Bashan,
    For His mercy endures forever—
21 And gave their land as a heritage,
    For His mercy endures forever;
22 A heritage to Israel His servant,
    For His mercy endures forever.
23 Who remembered us in our lowly state,
    For His mercy endures forever;
24 And rescued us from our enemies,
    For His mercy endures forever;
25 Who gives food to all flesh,
    For His mercy endures forever.
26 Oh, give thanks to the God of heaven!
    For His mercy endures forever.
Psalms 136
We are called to be imitators of Christ and walk in love…  "And above all things have fervent love for one another.."  1 Peter 4:8,  we are able to offer MERCY when we remember the MERCY He has lavished on us.  I must grow in the grace of Jesus… more and more in order to truly offer this MERCY.  JESUS is the ULTIMATE PROVIDER of our needs.  How precious when we can too, be as the body of Christ He has called us to be, and offer mercy one to another.  "He is not finished with me yet".
A beautiful sermon I heard the other day.  Thanksgiving in the Midst of Adversity.
As a Follower of Jesus Christ, we  can know:
You are not alone.  He is with you.
He loves you.
You have eternal security
He walks with you
He will bring you through this
He will turn it into something profitable for your life
Be thankful in all circumstances-Rejoice.  Thankful He works all things together for good for those who love the Lord and are the called according to His purposes.   A merry heart is good like a medicine.  While merry heart is an inward attitude of a mind set on the promises of God, His love, and more… We can be going through difficult days, and have all these things be apart of our journey.  Not as the world would call merry, or rejoicing.  Man looks at the outward appearance, God looks at the heart.  The heart of the matter is, a child of God, who never stops believing in the Savior who has saved for all eternity.  Amen.
HAPPY THANKSGIVING!!  
MAY I NEVER LOSE THE WONDER OF HIS GREAT MERCY!!!!