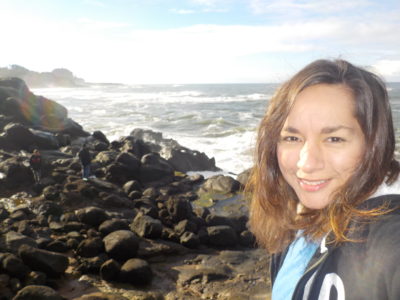 Like a child excited about my new discovery.  Excited to tell.  Like a child who knows she's done wrong, and knows she is  safe to confess that.  Like a child who can count on her Father to care about every detail of her life…
This is Who I belong to!  Heavenly Father.  He gives me promise of His love and forgiveness.  Relationship day by day.  A Father to DEPEND on.  Whose care and love go beyond what I will ever comprehend in this life.  Faith He has placed inside of me, to keep me going to further faith, and hope to be with Him forever!!
Cannot help to think of the refining work in the area of letting go and not understanding it all these past few weeks and then God would give me this song the other night and then this view and picture two days later – I TESTIFY!!
Wave after wave
As deep calls to deep
Oh, I'll reveal my mystery
As soon as you start to let go
Give me your heart give me your song
Sing it with all your might
Come to the fountain and
You can be satisfied
There is a peace, there is a love
You can get lost inside
Come to the fountain and
Let me hear you testify!!!
Mist on the mountain
Rising from the ground
There's no denying beauty makes a sound
MY PRAYER:
that as I experience this love more fully day by day, that YOU know and experience this LOVE of CHRIST….
As the Creator of the OCEAN speaks…
"so that Christ may dwell in your hearts through faith. And I pray that you, being rooted and established in love, may have power, together with all the Lord's holy people, to grasp how wide and long and high and deep is the love of Christ, and to know this love that surpasses knowledge—that you may be filled to the measure of all the fullness of God." Eph. 3:17-19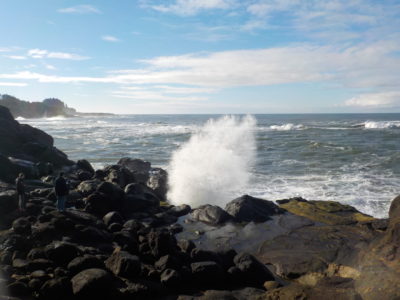 And the Creator of every single tiny grain of SAND of the entire world speaks….
Because… This love of the Father is a love like no other. Perfect love we can approach freely because, with every sin to confess and be forgiven because of Jesus, every story to tell, longing of our hearts, sorrow, joy, and more… knowing His thoughts of LOVE are endless for you and me!!
"How precious also are Your thoughts to me, O God! How great is the sum of them! If I should count them, they would be more in number than the sand.."  Psalm 139:17-18
He also gave me this song that same night before leaving on our trip.  Another song so perfect for the work He has been doing in me these past few weeks.  I think it is pretty amazing how God works on our hearts in His faithfulness.  Not sure how many surrenders I've done in this walk with the Lord.  This month has been a process of that again. As I walked alone the other evening, perfect songs came chiming in.  The perfect words and declaration again to the surrender God is calling me to. Surrender, purpose, refreshing of vision, and declaration of commitment to a DEEPER DEPENDENCY on CHRIST ALONE in all circumstances – it "ALL" matters – GOD IS GREATER!
Taking me deeper in "do not need to see everything, quit focusing on the problems in  worry, quit focusing on the weakness in our lives, and focus and  DEPEND on Him – surrender, and see His glory and MORE OF HIM and come alive!"
My sight is incomplete and I've made you look small
I've been staring at my problems for way too long
Re-align where my hope is set, until you're all that's left
But just a glimpse draws my heart to change
And one sight of you lays my sin to waste
I don't need to see everything, just more of you
Take it all, take it all away
Magnify no other name
Open up, open up my eyes
To you
Oh God, be greater, than the worries in my life
Be stronger, than the weakness in my mind
Be louder, let your Glory come alive
Be magnified!!
Abide in this love.  Trust in Him more fully, not leaning on our own understanding.  Seeking Him day and night for the path in which we should walk.  Rest in His promises.   Say no to even the "good things" that are not His will for us.  Even when it doesn't make sense. Rest in His love.  We will see more of HIM!!!  We will experience more of His love.  We are focused, depending on the ONE who loves us most.  Counting on the Father to tenderly care for us, and even when we feel alone.  He is that Father who we can whisper our child like faith and wonder of special moments to, whisper our fears, whisper our pains, and believe deeper in His Word that says… "His thoughts towards us are more than the grains of sand in the entire earth!!"  He is LOVE!