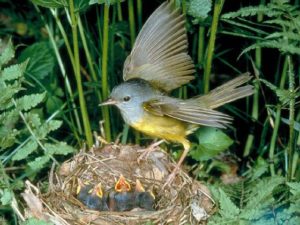 Little by little she builds. It's the little things. Each tiny little piece and then another and another, carefully, intricately, woven together to create something full of strength. Strong to withhold the storms of life. One little tiny piece wouldn't do. But each little tiny piece connected to the next, woven together, that would hold insurmountable weight, hold together through the storms of life. A place to nurture, feed, and prepare her young. Something beautiful. A nest to hold her family. A place for her babies to be strengthened day by day, to one day prepared to fly away and continue the circle of life. God's breath taking beauty of His creation. Points me to the power behind the "little things" of life. In particular motherhood.
Tucked deep within the many pages of scriptures are little nuggets of gold. The whole entire bible is a treasure to dig into daily. But recently considering, within just a few "little" pages of the book of Judges, examples of men and women used by God – today I am thinking in particular the story of  Deborah – who God worked through to overcome.
Deborah a leader, wise, spoke God's word, encourager, fighter, courageous.   A woman who cared for Israel in a motherly role.
"There were few people left in the villages of Israel–until Deborah arose as a mother for Israel." Judges 5:7
In the course of my life I have had many "little things", little nuggets of gold, God brought along my way to bless. One particular "little thing" I will speak of today. A loving, Godly couple, entering our home for dinner, humbly spoke a few "little words". Words that God would use to ignite a gigantic fire and vision deep within our hearts, minds and souls. Simple, truthful words, changing our perspective into God's. Changed the course of the history of our family. IN which I am forever grateful for.  He is overcoming. One day at a time.
What example did Deborah set in her important call and role as mother?  How does He use me daily as a wife and mother?
Like the  MANY "little stories" with BIG VICTORIES tucked inside Judges including the story of Deborah, as wives and mothers we are often tucked away serving at home. Not seen too easily by others, for how God is seeing us, in His big picture and plan. We are doing the "little things" day after day, year after year, that matter and are making a difference to God. God works daily through the lives of His chosen. He worked through the people of that day long ago, chosen to accomplish, to defeat, to win.   Deborah was called, passionate and more than able to accomplish for God's purposes and glory.
It is through leading our children daily to Jesus that God overcomes in mindsets, in trials, in challenges, in the things the world say are impossible! God makes possible in them.
Warriors. With wisdom from God. Courageous. Fighters. Encouraging our husbands and children. Serving as to the Lord. Prayerfully, strategically, speaking His word. We are wives, we are mothers.
It's an honor to be apart of this story. God's story.
We LEAD our children to Jesus many a times a day.
We SPEAK God's word to them.
We FIGHT the battles in a thousand ways.
We SEE the Lord work through frail human instruments, sometimes struggling with our own doubts and fears at moments (just as the people chosen so long ago).
We SEE the LORD defeat.
We WATCH the LORD overcome.
He ACCOMPLISHES much through every "little thing" for the great purpose- His Great Kingdom. He SEES  YOUR heart's desire for the eternal well being of your children's souls.
He BLESSES YOUR obedience to do the right thing over and over when it is painfully hard.
He SEES YOUR heart, blesses and multiplies the offerings given to your husband and children day after day.
You Christian mama, are apart of His magnificent plan. A part of His ever important story. The journey day to day, and onward to the Promised Land, of eternity forever.
Remember the "little things". As we serve our children. After all Jesus said:
"Let the little children come to me, and do not hinder them, for the kingdom of heaven belongs to such as these." Matthew 19:14
"do not grow weary in doing good" in the everyday, ordinary, "little things" – Believe BIG! "for YOU will reap a harvest if you do not lose heart" Gal. 6:9. Believe in a BIG God, Who delights in the "little things". He delights in overcoming.
May every "little thing" we do and say be just the things, day upon day, God will use to ignite a fire, a passion, a desire, a vision for each of our children to choose to follow Jesus every day until that great day they meet Him face to face.
And who knows, perhaps God will multiply these little things, and I'm certain He will, to feed beyond what we are doing today here in our home. To bless another who comes our way. Just as this couple, God used to literally change the course of our family for His WAY, GREATER GOOD, I believe He will strengthen and bless those who even quietly watch us day in and day out. Our children and beyond.
Nevertheless, God is watching. And as He took those little loaves and fish and blessed them to feed a multitude, He is the same God who delights in blessing in BIG WAYS, for His glory in all that we offer everyday in the "little things".
"But God chose the foolish things of the world to shame the wise; God chose the weak things of the world to shame the strong" 1 Cor. 1:27
As I finished this writing the other day,  God took me further in confirmation,  with these words  from today's Days of Praise Devotional:  "the life and work of every believing Christian is, in a very real sense, an extension of the life and work of the Lord Jesus Christ Himself, and an endless series of thrilling biographies could be written about them.  In fact, the apostle Paul referred to his Christian converts as living books:  "You yourselves are our letter, written on our hearts, known and read by everyone.  You show that you are a letter from Christ, the result of our ministry, written not with ink but with the Spirit of the living God, not on tablets of stone but on tablets of human hearts."  2 Cor. 3:2-3
Each of our own lives, therefore, becomes one of "the BOOKS that should be written" about the "THINGS which JESUS DID."  How important it is that the deeds and words we record in our BOOKS are worthy of our divine Biographer!    ~DAYS OF PRAISE, December 10, 2015
AMEN!
Judges 3:15-21 -EHUD the left handed warrior
Judges 4 and 5 – Deborah, Jael, Barak