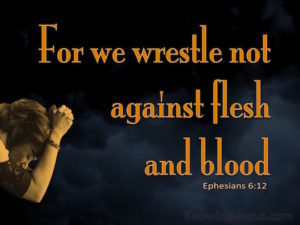 Be strong in the Lord and in the power of His might….
We do not wrestle against flesh and blood, but against principalities, against powers, against the rulers of the darkness of this age,against spiritual hosts of wickedness in the heavenly places.   Eph. 6:10, 12
There was a wrestle against my contentment this week.  God has me here.  It's been so good.
In recent days, when I didn't think my life would be more "pared" down, HE has called me to more.  Many new things inside our home are taking place.  Caring for our physical health in a new way.  These things take time, energy, focus.   We've been getting rid of more and more and adding in new things.  It's adorable that Isaac will only eat one kind of bread – mom's home made!  I now make fresh a couple times a week – during their studies at the table, I prepare the dough.  Maximus is now eating fish!  It's been a very slow, persevering process to get "good" in him. We are all learning, being purged, and pressing on.  It's been exciting, a joy, and a very special time serving my family and getting to places that I so yearned to get in our life.    I have struggled so long with my health, struggled and persevered with a child who has sensory issues and the eating dilemma, on and on… it's been so good to be "HERE" – content.
The other day I looked out "there" and saw what others had. I am not speaking on material things, or monetary things at all.   More like the gatherings, the activities, the social things we see on social media.  I would not say I was coveting those things.  I knew I had contentment where I was.  What is this then?  I wrestled.  Some confusion, a cloud of chaos, and fervently seeking the Lord to pull me out of something that definitely was warring against me.  I smile as I write because I am reminded at this very moment about Jesus.   Where?  God placed him in a lonely dessert.  And the enemy came against him with all kinds of temptations.
I had told my husband I had some kind of war going on.  I told him it sounded crazy.  I even told him, this sounds like the most ridiculous thing for me to say, but part of me at this moment says "I feel lonely", at the same time I AM NOT!  I am so filled with much with him and my children in the heart of this home.  Better than that – my God!  I realized, when my husband spoke a few words of truth, that I only felt this way when I took my eyes off of truth.  When I kept there, I knew I had everything I needed.  I was filled, content, at peace.
It was indeed the enemy.    Is this REALLY where God has me, not running off to this and that?  Am I fooling myself, and perhaps this lonely place (as I had told  my husband only when I took my eyes off truth) was the wrong place to be?  Maybe I should be yearning for those things before my eyes out there???  They are really "good things".   Is something wrong with me for not really wanting that?   I don't have all that, maybe this lonely feeling is because I am in the wrong and isolating myself?
Just prior to the start of this wrestling, the day before,  I had been running daily errands alone and pouring out my heart on behalf of our family to the Lord.  Even in particular for our son, in asking God for wisdom.  Praying for breakthroughs.
That night the Holy Spirit was at work!  Without a word from me to our son, God began to stir in him.  In His supernatural work, that evening we had several heart to heart talks.  God doing a work in him, and answering my prayers for breakthroughs and wisdom.
The next day, I woke to my own wrestle,  and these questions the enemy was throwing at me – casting doubt as to whether this was really me being "content" or avoiding something good.  Almost simultaneously, it came clear to me my son was wrestling again.    He coming to me several more times that day, asking for help with this stirring he couldn't shake.  I was "HERE" in this place, not lonely, but the presence of God.  Had I been anywhere else, I would not been able to walk him through to these longings of my heart, and see the breakthroughs and victory.
Later that night, I had an opportunity to a really, truly "good thing" out there to attend.  I felt a stirring that I needed to be "HERE".  With my husband and children.  It felt strange to not go, I had doubt arise if I was avoiding something God has for me, but felt so strongly, and had a peace  and contentment just to be "HERE" with them.  It's where I needed to be.
And right "HERE" that evening as we sat together more happened, that would not have happened, had I been somewhere else.  I was content.   I was right where God wanted me.  I was filled.
With the seeking first the kingdom of God, comes the full care and provision of God.  (Matth. 6:3).
Through my seeking God in my wrestle in His Word and prayer I came to these things:
PUT ON THE FULL ARMOR OF GOD TO STAND AGAINST THE WILES OF THE DEVIL
A few things that hit home for me was the scripture depicts the devil as…
 Opposing God's work
Hindering God's servant
Hindering the gospel
All things that were the very things God had me "HERE" to do.  God's work, serving, and sharing the gospel.
PRAYING ALWAYS WITH ALL PRAYER AND SUPPLICATION IN THE SPIRIT , BEING WATCHFUL TO THIS END WITH ALL PERSEVERANCE AND SUPPLICATION FOR THE SAINTS:
What should be the character of the Believer's prayer life?
"all prayer and supplication" focuses on variety
  "Always" focuses on frequency
"in the Spirit" focuses on submission, as we line up with the will of God
"being watchful" focuses on the manner
"all perseverance" focuses on persistence.
 "all saints" focuses on the objects
I had been praying for the saints.  My family.  Specific supplications.  Persevering.  Submitting to the Lord as HE lined me up with His will.  There was victory!
In my contentment, the prodding of the enemy was attempting to draw me away.
Believers are to be content in every situation because of this PROMISE:
be content with such things as you have. For He Himself has said, "I will never leave you nor forsake you."  Hebrews 13:5-6
This statement emphasizes the impossibility of Christ deserting believers.  It is like saying:  
THERE IS ABSOLUTELY NO WAY WHATSOEVER THAT I WILL EVER LEAVE YOU" ~Macarthur Notes
THEREFORE WE CAN BE BOLD!  So.. then we may boldly say –  "The Lord is my helper; I will not fear"  Heb. 13:6
BOLDLY – this is not the usual word for boldness.  This word has the idea of being confident and courageous!
More than I realize, boldness and courage come in the most small and subtle of ways.  Yet in God's perspective there is nothing small about this.   As he urges me to be bold and courageous right "here" today.
."..urge the younger women to love their husbands and children,  to be self-controlled and pure, to be busy at home, to be kind, and to be subject to their husbands, so that no one will malign the word of God."  Titus 2:4-5
This was my wrestling this week.  This was God's victory.  HE did not leave me or forsake me, He has been my HELP.
"Dear Heavenly Father, thank Your for the Sword of the Spirit, Your Holy Word, that battles all that I and my sisters need daily in this life you have called us to.  In Jesus name – amen"