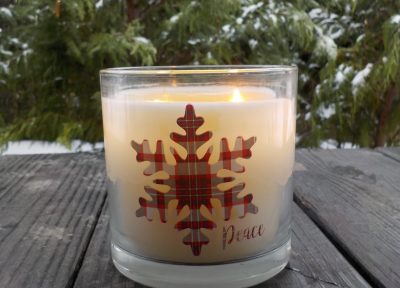 Silent Night, Holy Night,  all is calm, all is bright, in this blessed home tonight.  Last night after our arrival home from our Christmas beach trip adventures, I sat in the glowing lights of home sweet home and pulled out my bible.
I was hungry and thirsty for the filling of my Savior's Word.  I had no particular need in my own mind.  Just Him.  I turned to the first chapter of Matthew and decided to just start reading and keep reading. I would read chapter to chapter with no expectation other than what the Lord would speak and reveal to me through His word.
As I went through chapter 5 and the sermon on the mount, I was interrupted.  A blessed interruption from my son.  He had been watching a very young at heart children's program and detected something that was prompting him to talk with me about it.  A concern.  I viewed this with him, and while it could seem like the simplest, non threatening thing to the rest of the world, what he said, was his honest, truth filled heart.  A cartoon woman was dancing to a beat.  Just a tiny snippit, of her wiggling herself in the subtlest degree.  But it was there.  He wanted me to be aware of this.  His concern for his future.  That such images in any greater degree than this, could ignite from his eyes, to lingering too long in his mind, and corrupting his heart, mind, soul into temptation.
He knows the weakness.  He knows he is a sinner.  He knows the scriptures.  Like David, looking too long on Bathsheba, the mind now lingering, lingering, not shaking it.  The devastating choice David walked into through temptation.  The devastating consequences to his life.
I love the honesty of this kid.  I KNOW he represents the masses in his honest sharing of the things that come to his mind.  He is not weird.  He is a sinner!  And he knows it.
I see a world that doesn't want to accept the depravity of it.  Somehow, we often don't want to believe the truth of the strong forces upon our children.
I confess! I am weak.  I have been ignorant.  I have sinned in the area of modesty.  Looking back to only a few years ago, I have repented and asked forgiveness to the Lord and my family, for the way in which I have presented myself in clothing choices.
Our sons have been a gigantic gift.  In more ways than I can even relay.  Through the honesty of my sons, I have been convicted of trying to please myself in conforming with "fashion" rather conforming to the image of Christ in this area.  My inward being wasn't trying to lure anyone.  I was simply conforming to patterns of "being" in ignorance.
I believe many are ignorant in the churches today regarding modesty.  I am not here to write to point a finger at the world.  Believers are called to examine ourselves.
God is examining my own life.  Examining the hearts of our sons.  Showing us our weak state and our need for more of Christ and less of the world.  Less of following of it's patterns without really thinking about what we are actually doing.  How  our choices  affect us, others, and the future consequences.  What we engage in today, we are challenged to think to the future and how what we are engaging in is going to produce for the kingdom-the future or not. Reaching for more LIGHT.
I reflect on my life, the ignorance in many ways, that lingered longer than I would prefer into my older adult years.  How as I get older (nearly 47)  but more importantly,  spiritually GROW I see things more clearly.  How I started my walk later on in life than our sons have.  How I can use all those things that I didn't grasp, and now SEE, to share with the younger than I, (as I keep gleaning from the older than I-and respond to His Word) as they walk out and spiritually grow leaps and bounds and much sooner than I did.
I read this excerpt and verse  that sums it up!
"But the path of the righteous is like the light of dawn, That shines brighter and brighter until the full day"  Prov. 4:18
"For the one who seeks the Lord and knows Him better and better; for the one who desires God's wisdom and walks in it; for this one the path of life grows brighter and brighter as God's illumination through His Spirit and through Scripture continues to grow daily.
As I think about this text I remember how some issues for me were dimmer in the past.  There were things I didn't understand at first, but which God has illumined for me now.  There are aspects of character and godliness which I see clearly now.  There are areas that were dark and murkey – areas where I didn't yet realize that my actions were sinful.  The light of God's Word and wisdom continues to illumine my darkness – and as He illumines He convicts and delivers as well.  "  ~PROVERB for a DAY
So on this beautiful Silent Night here in the Word, interrupted in the most beautiful way by my son, I had the most amazing talk.  Only to walk back to my bible and read the following WORDS!!!:
"But I tell you that anyone who looks at a woman lustfully has already committed adultery with her in his heart. If your right eye causes you to stumble, gouge it out and throw it away. It is better for you to lose one part of your body than for your whole body to be thrown into hell. And if your right hand causes you to stumble, cut it off and throw it away. It is better for you to lose one part of your body than for your whole body to go into hell."  Matt. 5:27-30
In this Silent Night, God was setting up a HOLY moment for sharing with my son.  Sharing THESE words of affirmation.  Encouragement.  Spurring him on! No matter how radical or ridiculous or accusing others may be of our sons convictions and reality of the struggle, we look to the TRUTH in the Word.  God's warnings.  His commands.  They are NOT alone.
Commentary and well written Christian articles on these verses make us so confirmed in what others would call ridiculous.  Overboard.
"First of all, while Jesus does direct this to men I believe the principal applies to all people. Men are wired so that they are stimulated primarily by what they see but I've heard women make similar comments about someone they've taken notice of. In fact, reading the Song of Solomon will give some examples of a woman checking out her buff beau to whom she is engaged. However, let's face it the problem of lustful looking is primarily a guy problem. Second of all, the word "looking"  is in the present tense in the Greek so it carries the idea of a continuous action. This is not a passing glance but rather a long, intense look.  It is possible for a man to look at a woman, know that she is beautiful, and not lust after her. However, when a passing glance becomes an attempt to "undress her with your eyes" you have a problem. That leads to my third point, while Jesus says this is sin and it is adultery in your heart it is not the same thing as adultery. This is not a case of "Well, I've already committed the sin in my heart–might as well go ahead and go through with it". Even though the consequences in this world are different, physical adultery and adultery in your heart are both sinful in God's all-knowing, all-seeing eyes.
Jesus prescribes the kind of mindset that you have to approach sin with. You must take drastic measures to deal with it and you must do it WITHOUT DELAY! In both verses, we are commanded to dispose of our eyes or our hands and throw them away. In those verses, the commands to tear out or cut off are written in the aortist imperative in the Greek. This means that they are COMMANDS and that Jesus is saying we need to carry them out without delay. In fact, when Jesus says if our eye or hand causes us to "stumble" He is using a word that means to fall into a trap or snare. If you are confronted with sexual temptation and you do not deal with it swiftly you greatly increase your chances of losing that battle. Jesus is not being literal here, however. I could pluck out my eye and still sin with my other eye. I could do the same with my hand. The point is that WE NEED TO TAKE RADICAL MEASURES  with sin particularly sexual sin. This stuff is dangerous, kids. You have to do whatever it takes no matter what to deal with this. Just like Barney used to say on the Andy Griffith Show "Nip it". As Paul warns in Romans 13:14, "But put on the Lord Jesus Christ, and make no provision for the flesh in regard to its lusts."
To control your thought life and keep it pure requires more strength than anyone has in and of themselves. It is only through the supernatural power of God's Holy Spirit that we can live a kind of life pleasing to God–pure and holy.
All our senses and powers must be kept from those things which lead to transgression. Those who lead others into temptation to sin, by dress or in other ways,  or expose them to it, make themselves guilty of their sin, and will be accountable for it. If painful operations are submitted to, that our lives may be saved, what ought our minds to shrink from, when the salvation of our souls is concerned? There is tender mercy under all the Divine requirements, and the grace and consolations of the Spirit will enable us to attend to them."
I have failed.  Yet God is faithful.  I praise Him that he gave me sons.  Sons he would use to convict me.  Teach me.  Open my blind eyes of ignorance through.  They have high expectations of how mom presents herself.  They should.  It's what  I want.  They have seen my sin.  They have seen my heart of sorrow and repentance.  They have seen the WORD that I cling to – to transform me.  They value modesty.  Understand the beauty of modesty.  Modesty that starts in the inward heart of a woman and comes out through the way she dresses, carries herself, and presents herself to the world.
May I lead them to examine their own lives and pursue holiness in their choices. Choices to not be apart of things that lead to temptation.  Choices in desiring to honor God.  As well as honor others.  Including the honor of their future wives (should the Lord tarry in His return).
Our focus is NOT to change the WORLD through pointing fingers.  Our focus is to accept our weak state and need to NOT BE CONFORMED to the patterns of the world.  Our focus is to grow in godliness.  Continually seeking God to examine our ways, acknowledge His convicting work.  Repent, surrender, receive His forgiveness and move forward in Him to more holiness.
As a woman of God I have been  so convicted and encouraged by several writings, including this excerpt from MODESTY MATTERS by Tim Challies
"With your words you are saying, "Look to Christ" while with your clothes you are saying, "Look at me!" Your words say, "I live for the glory of God" while your clothes say, "I live for the glory of me." Your clothes contradict the message. It is a sin to dress in such a way that you deliberately draw attention to yourself instead of to God. If your great desire is to be noticed, you will not be concerned with displaying godly character. What matters is that you did nothing and wore nothing that distracted from the message you preached.modesty wants God to be noticed; and clothing matters because it may either contradict or complement the gospel we proclaim. As a Christian you have the privilege and the calling to display the power and the reality of the gospel in your life."
Our focus is to imitate Christ.  Walk in love. Share the gospel message.  Live for the kingdom to come.
I asked my son, if I could share this with you today.  His sweet, tender, heart, said:  "absolutely mom.  It's so important to share."
My focus, ultimately is on asking God to continue to open my eyes to ignorance in my life.  Examine me and show me the way everlasting.  To guide my sons to obey Jesus and hold to a life of pursuing holiness.  Considering that when we think we are being holy, there is indeed so MUCH MORE need for more… holiness.  We are ignorant people.  How do I know this?
"Therefore, gird your minds for action, keep sober in spirit, fix your hope completely on the grace to be brought to you at the revelation of Jesus Christ.  AS OBEDIENT CHILDREN, DO NOT BE CONFORMED TO THE FORMER LUSTS which were yours IN YOUR IGNORANCE,  but like the Holy One who called you, be holy yourselves also in all your behavior;  because it is written, "You shall be holy, for I am holy." 1 Peter 1:14-16
I've had other Christians tell us we are ridiculous.  I have felt stabs against my own sons in their desire for purity in this radical way.
We do realize that we have so much to be purged from.  That God's grace is immeasurable.  We understand that though David messed up bad, and there WERE indeed painful, life altering consequences, He repented, turned back to God in his sorrow over his own sin, and received the mercy and forgiveness of the Savior.
We have been given so much through the Holy Scriptures.  Words to warn.  Those who have gone before us, God is using to equip us.  Give us lessons already learned, in help to keep us from stumbling, that we might go forth in His  light in His continuing story as we live out our walk onward to eternity.
"But you are a chosen people, a royal priesthood, a holy nation, God's special possession, that you may declare the praises of him who called you out of darkness into his wonderful light." 1 Peter 2:9
We simply share, because my son said,  It's so important to share.  Share the good news.  That we are sinners.   Christ came to save and bring peace.  Peace that we will not receive in this world, but through a relationship with Christ and dependency on HIM.  Peace through His Word to keep us.
"You will keep in perfect peace those whose minds are steadfast, because they trust in you." Is. 26:3
EXCELLENT RESOURCES TO SHARE:
http://biblehub.com/commentaries/matthew/5-28.htm
http://biblehub.com/commentaries/1_peter/1-14.htm