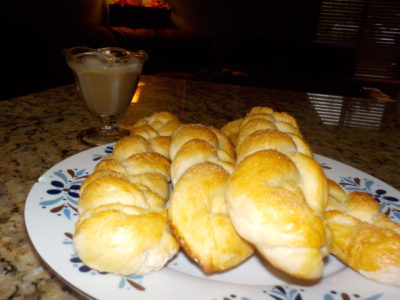 God created us for relationship.  With Him.  With one another.  There is a lot of broken relationships in this world.  With man separated from a life with God.  Person to person.  It is a challenge in this world today to have meaningful, purposeful relationships.  Such a disconnect with busyness to wrong priorities, to so many varying factors.
Home schooling gives us the opportunity to point to Jesus all day long.  As well as grow together with one another.   I even love how God will allow us to connect education through His Word, through cooking, through academics of all kinds, a zillion different directions He can take us on to connect life as we are relating with one another.
Today, we based our schooling around the Trinity and this verse:
To God's elect….who have been chosen according to the foreknowledge of God the Father, through the sanctifying work of the Spirit, to be obedient to Jesus Christ and sprinkled with his blood: Grace and peace be yours in abundance.  1 Peter 1:2
We found a wonderful recipe for pretzels.  The boys wrote out the full recipe in their notebooks and at the bottom included 1 Peter 1:2.  We named our recipe TRINITY PRETZELS.  Because we would braid them together 3 making 1!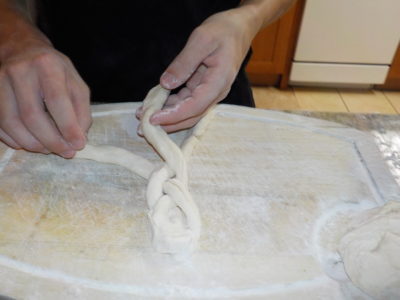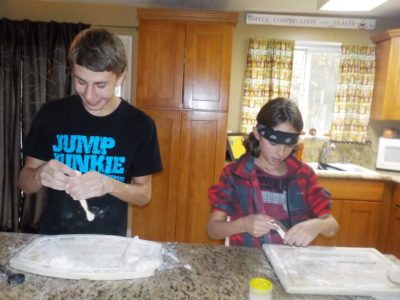 The next page of their notebook they placed vocabulary words.  We discussed words they didn't know the meaning of in their recipe as well as this scripture.  Words like "elect", "foreknowledge", "coarse" (salt) opposed to "fine", etc…   We placed  the two varying kinds of salt side by side to feel the difference.  As well as Isaac touched his coarse hair and then our dog became apart of our education as we ran fingers  through Harry's fine hair.  Relationship!  Relating to life.  Connecting.
After finishing their writing assignments, the boys began to make the recipe.  Getting another opportunity to perfect those braiding skills.  (I think they have it down now).  And yes, corny mom, singing, as they twisted their "Trinity Pretzels" – Praise the Father, Praise the Son, and Praise the Spirit, three in One… Ohhh praise HIM!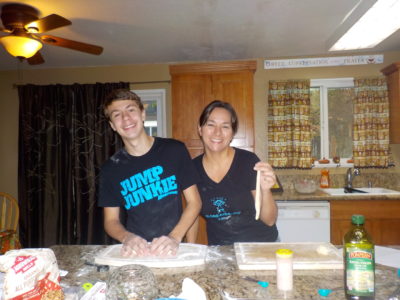 Out of the oven they popped.  We needed to keep them warm until daddy arrived home.
Maximus helped me whip up some fresh made grape juice.  On a total side note (which happens here sometimes) as I pulled out the grapes, I had to pause for a moment for a random lesson of John 15.  "I am the vine you are the branches, apart from Me you can do nothing"…..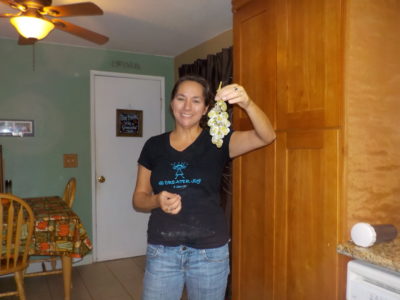 AND….
Back to making that juice!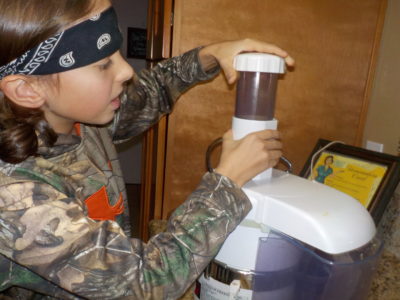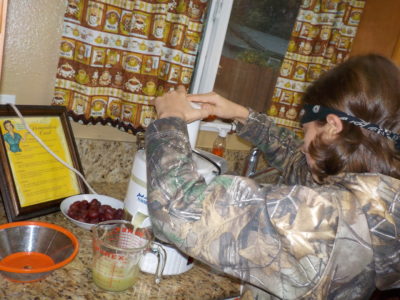 Because when daddy arrived home, it was time for communion.  Trinity Pretzels and home made grape juice.
For many years the core of our education together was shaping character, the hearts of our boys… "do not grow weary in doing good, you will reap a harvest, if you will not lose heart"  Gal. 6:9, is what I held onto, along with every other scripture there to keep me going.
Seasons come and go.  I marvel how God would give us this life.  Every single person in this family desperately needed connection.  More connection, relationship with God.  More connection, relationship with one another.  The days that others told me to quit because I was so exhausted, were the very days God was using to drive me to not quit, but run…run…run…. into His arms, with the voice of His every Word, towards the cross, towards our reward – eternity forever with Jesus our Lord.
So once again, I praise Him.  Father, Son, Holy Spirit – GOD ALMIGHTY has brought deeper, richer, miraculous relationship through living this life He has called us to.  Living and learning together.  "I can do all things through Christ Who gives me strength"  Phil. 4:13.
Now to Him Who is able to do exceedingly more than we could ever imagine be the glory!!!!
TRINITY PRETZELS
1 Package yeast
3/4 Cup warm water
1 Tablespoon sugar
2 Cups Flour
1/2 teaspoon salt
1 egg
Coarse Salt
Directions:
Preheat oven to 400 Degrees.
Line a cookie sheet with parchment paper and oil lightly.
Sprinkle the yeast onto the warm water.  Add the sugar and stir.  Let stand until mixture foams.
Put the flour and salt into the bowl.  And stir.
Sprinkle the flour on board and knead the dough until it is smooth.
Roll pieces of dough into ropes.  Twist in a braid.
Lay pretzels on cookie sheet.
Beat an egg with a fork.  And brush over the pretzels.  Sprinkle with the coarse salt.
Bake for 15 minutes or until golden brown.
Enjoy!
And as I continue to run into His arms and listen to His every word,  and continue to not grow weary in doing good… believing in the harvest to come…. I pray you too, will be encouraged to not quit, but know these very days are the days to run, run, run, the race set before, looking to Jesus the Finisher and author of faith, Who endured so much for you and I, so that we would have this life, as we abide in Him and see the victory…  apart from Him we can do nothing.  Abide in Him, we are promised life -today, tomorrow and all eternity.