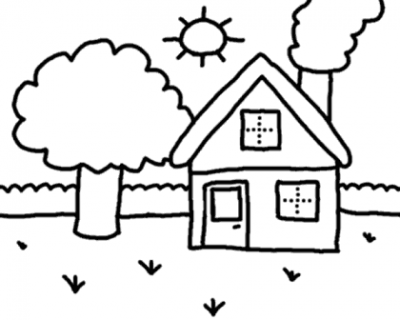 She watches over the ways of her household,
And does not eat the bread of idleness 
~Proverbs 31:27
1 3/4 eyes,  3/4 of my mind,  3/4 of my heart.  Is not true obedience.
To fully be in obedience to the command to watch over the ways of my household, I need two eyes, a full mind and heart fully engaged.  Free of distraction.  Fixed here.  Committed to this call.  Nothing else takes priority over this call in this specific season of life.
For me this season, includes:  the honor of serving my husband, two sons, and  mother-in-law in our home.
Recently recognizing God was calling us to order again.  He convicted me to tend to first the order needed in my life.
With my soul I have desired You in the night,
Yes, by my spirit within me I will seek You early;
~Isaiah 26:9
So I sought Him.  In His word.  In prayer.  Removing distraction.  Shutting off the screens.  Facebook.  Stopped looking at what others were doing.  Cutting out everything in my mind except the yielding of my mind to obey His commands in His Word.
Actively seeking God for how He wants to transform me in particular areas of my life.  Seeking the well being of my family.
God calls me to LOOK DEEP, DEEP, DEEP, and seek Him for the needs of this home.  The caring of this home is not just the physical needs.  But caring for the emotional, spiritual, needs of this home.  I must be present with not just my physical but with my whole heart and mind.  Undivided.  Fully committed.
This watching over the ways of my household, looking to see the needs, isn't like a quick surface cleaning that I can do to make my actual house "appear" lovely, yet leaving the hidden and deeper places of the home left in disarray.  This is a deep, attentiveness, that requires time, tenderness, patience, a listening ear, and more.
It can be advocating biblically for order again in the areas of life and relationships that are in disarray.   Advocating in fervent prayer.  Bringing in the word to stand up for truth and light.  Speak when I ought.  Be still and quiet when I ought. Leave it in the hands of God.  Trust His will, will indeed be done.  Waiting and trusting God that He will produce the order.
Jesus says:
you are the light of the world…they do not light a lamp and put it under a basket, but on a lamp stand and it gives light to all who are in the
HOUSE!
~Matthew 5:14-15
I cannot help but see the correlation of "she looks over the ways of her HOUSEHOLD"  and how much I do desperately want to be a light in this world.  I am a spiritual lampstand in this very HOUSE.  I am called to
Let your light so shine before men,  that they may see your good works
and glorify your Father in heaven
~Matthew 5:16
So the Lord gives us women Titus 2.  Which again ties in so beautifully.  Called to love my husband, children, and for me, my mother-in-law in this HOME.
Physically, mentally, spiritually, investing all of myself as a spiritual lamp stand.
 to love their husbands, to love their children,  to be discreet, chaste, homemakers, good, obedient to their own husbands, that the word of God may not be blasphemed
~Titus 2:4-5
For certainly to be opposite with my investments, ambitions, time, energy, out there, everywhere else, attempting to make a difference…  My very light inside this home would be snuffed out quickly.
Glorify God in being a keeper at home in Titus,  let your light shine… that God may be glorified in Matthew.
God provides many opportunities to share his truth and love, encouragement through the natural flow of friendships, fellowship with Believers, and everyday out and about.  He provides ways for me to be out serving together with our sons as well.
However, the very mentoring that should be the focal point and consuming my days should be foremost the mentoring of  our sons.
I want to keep the priority of my existence in this season of life as a lamp stand shining bright in this home as I serve my family.  I want to renounce those temptations, the lies of thinking too highly of myself, trying to do more than I should in all the wrong places.  I want to forbid myself day after day to allow my mind to be too busy about everything else so that I don't have the focus, energy, ability, to do that which is my foremost call.
Beware, lest I  fall in mixing up the call…making disciples in the mentoring of my children, IS INDEED following Jesus.  This is the Proverbs 31 woman God has made me to be for this season.
There is a time for everything, and a season for every activity under the heavens

~Ecclesiastes 3:1
There are ways to bless without becoming obsessed with trying to reach out to the world while losing the very world and souls inside this home.  I am called to love under the command of the Almighty One Above.
Bless are the poor in spirit for theirs is the kingdom of heaven
~Matthew 5:3
This week I knew I was bankrupt in my ability to transform myself, and truly live in the ways God calls me to live here in this place.  God says in the very recognition of my inability, I would be blessed.  So this brought me hope and joy in the process.
Blessed are the meek (controlled strength), merciful,  pure in heart, peace makers…
"Heavenly Father,
You've been merciful to me.  I want to be merciful to others.  Help me to be a peacemaker.  I pray that my light would shine before men-first and foremost in the heart of my home. May my light shine for my husband, children, mother-in-law.  Father show me what these good works are you are calling me to.  May my conduct be honorable in my heart, speech, and actions.  That I would walk in the fullness of all the fruits of Your Spirit.  I pray I be lovely, gracious, excellent.  Pure.  That I would be meek.  Oh Lord enable me to walk confidently in You in truth and love. Father in heaven I desperately want to be "watching over the ways of my household" not be idle, complacent, distracted.  I want to see the need.  Whether it be physical, emotional, spiritual.  I want to recognize things that need to be put in order.  Whether it be the literal caring of the home in cleaning and organizing or it be the recognizing the need for proper order in my own ways and attitude.  Help me to see the order needed relationally, communicate effectively the concerns of my heart, submit myself under the leadership of my husband, commit to prayer over all, in order that we would  all   flow and dwell together in unity by Your will.  I need Your help.  I am desperate to break out of the immature mindsets and live more Godly with a more Christ like character.  Help Lord I pray.  I know that You will.  In Jesus name, Amen."
This was the prayer I prayed one day.  Situations came.  Issues to be addressed.  Relational needs in need of fine tuning, and so much more need.  I saw, saw, saw, so much need to greater degree.  I was blessed to be here.  Amazed at every opportunity that displayed itself.  Boldness in truth and love.  Meeting sweet needs of my boys. The Lord heard my cry.  As I was able to address even the more challenging details of life with everything I asked for – the fruits of His Spirit. It was a totally different and wonderful experience this time deep within my own being, addressing some specific matters at hand. My husband and I  together in unity to do that what God calls us to do.     It was truly the Lord at work all the way around.
What a wonderful next morning to wake up, flip to the Psalms and read this:
I will worship toward Your holy temple, And praise Your name
For Your loving kindness and Your truth; For You have magnified Your word above all Your name.  
In the day when I cried out, You answered me, And made me bold with strength in my soul.
~Psalm 138:2-3
Along with this morning scriptures,  notations sent me to another scripture related because it coincides with David's heart cry for the HOUSE the LORD PROMISED TO BUILD:
For You, O Lord of hosts, God of Israel, have revealed this to Your servant, saying, 'I will build you a house.' Therefore Your servant has found it in his heart to pray this prayer to You.
 "And now, O Lord God, You are God, and Your words are true, and You have promised this goodness to Your servant.  Now therefore, let it please You to bless the house of Your servant, that it may continue before You forever; for You, O Lord God, have spoken it, and with Your blessing let the house of Your servant be blessed forever."
~2 Samuel 7:27-29
"May Your blessings Lord, be upon this house, and my friends house who is reading this today… blessings today, and forevermore.  In Jesus Name, AMEN"
Who am I without your grace
another smile, another face
another breathe, a grain of sand
passing quickly through your hand
Id give my life, I'm not afraid
take it all, take everything
Let them see you, in me
let them hear you, when I speak
let them feel you, when I sing
let them see you,
let them see you, In me
with every breathe I breathe