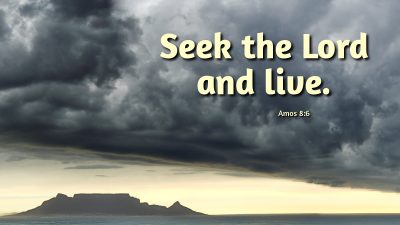 "it's easy to get sentimental about a location-We do not find God in a place but in a Person."
Places. A physical place, our surroundings, or a comfortable place in our hearts and desires, our activities, routines, and more. Secure. Holding "places" within the heart so dear, we depend on them rather than DEPEND on the ONE we are called to Follow.
The flesh leans to what is seen. The Spirit calls us out to unknowns. "walk by faith, not by sight" To "let go". "come follow me" Jesus called to His disciples. Obedience to His Word.
Below are some pieces (along with my own notations and experiences) from an article from the Institute of Creation magazine. Taking me to new places in His Word-as HE calls me to new places in my life.
"DO NOT SEEK BETHEL OR GILGAL OR GO INTO BEERSHEBA — For Gilgal shall utterly go into captivity, and Bethel shall come to nothing. SEEK THE LORD and LIVE." (Amos 5:5-6)
GILGAL, BETHEL, BEERSHEBA, once places of great IMPORTANCE- this importance dwindled in time. These places ONCE the GOOD place, were no longer the "good" place to be.
Flesh will linger in places no longer called to be. God will lead His children out, whether once good, never good, or not good specifically for the specific plans for his individual children…
I've been convicted, and still being convicted of the places in the past and currently in my life where I have fleshly gripped onto what is "familiar". Feeding on the surroundings – rather on HIS FAITHFULNESS.
How often I cry out for the desires of my heart. He reminds me, this very call "out" of the "comfortable" is His very faithfulness in leading onward to the VERY cries and desires of my heart.
"Trust in the Lord, and do good; Dwell in the land, and feed on His faithfulness. Delight yourself also in the Lord, And He shall give you the desires of your heart." Ps. 37:3-4
1) God LOOKS Forward, not backward.
He calls His children to do the same. Where once was a place He had us (even good places) – we must move forward with Him. Seeing the victory that awaits.
2)God wants obedience. Not activity.
It's so easy to get caught up in what feels good. Called to obedience, not holding on to any "thing", "activity", "way of life" for our fulfillment.
3) God demands Truth, Not compromise.
Jesus is the WAY, the TRUTH and the LIFE. Letting go of what we know. Moving forward in Him. Not compromising, remaining in the comfortable place, rather than follow JESUS in the hard place that promises blessing. "DIFFICULT is the way that leads to life." Matthew 7:14
"Search me, God, and know my heart;
test me and know my anxious thoughts.
See if there is any offensive way in me,
and lead me in the way everlasting" Ps. 139:23-24